STEP 1: CREATE ACCOUNT
There are a couple of ways to register on BitClout and we will show you the best ones. If you wish for our team to do your onboarding, then contact us here, and we will send you all the info.
Be very mindful when registering on Bitclout.com and make sure your seed phrases and your passcodes are saved and kept private! There are a couple of methods to register, and we will start with the safest. Click the "sign up" button.

---
OPTION 1: REGISTER WITH SEED PHRASE AND PASSCODE
A seed phrase or a private key is your main password. It consists of 12 random words and should be taken good care of. If you lose it, you will never be able to return to your account, as there is no option such as "forgot password".
Choose the "sign up with seed" button.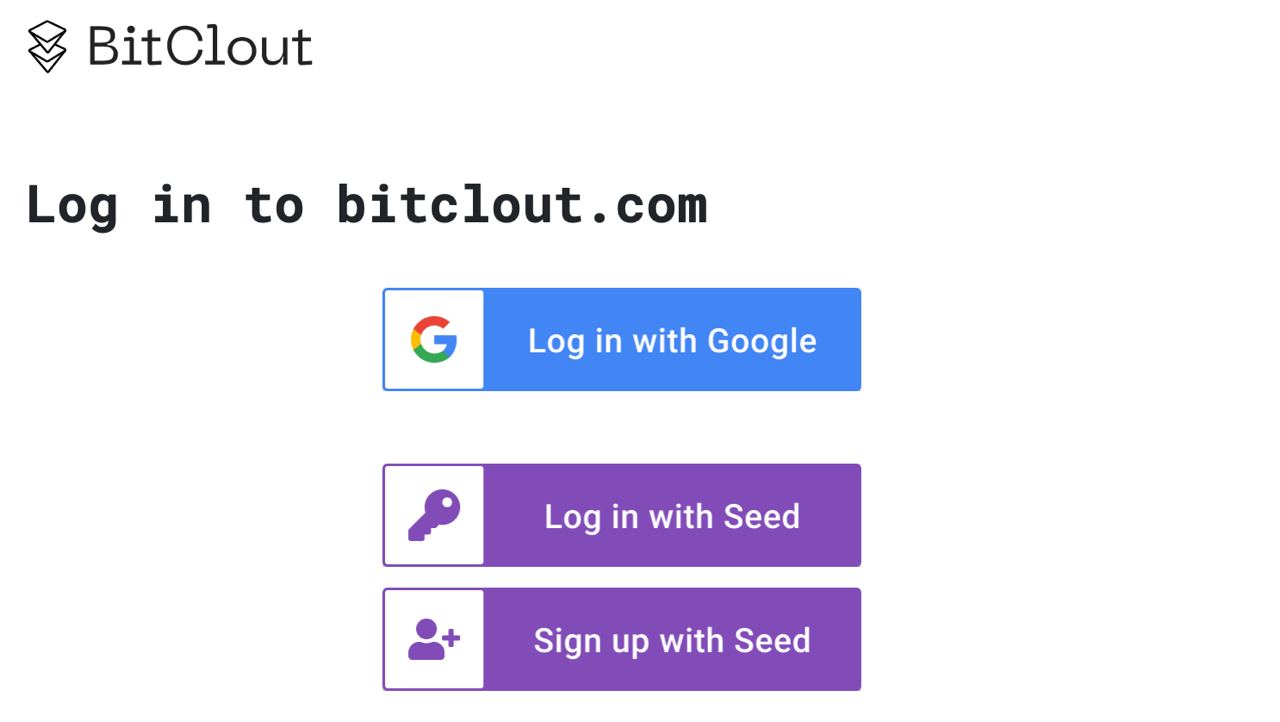 In step 1 you will be prompted to write down your seed phrase. We recommend saving it in a couple of places to be on the safe side. Unfortunately a seed phrase is too long to memorise for some, making it much easier to be stolen from a computer or a piece of paper that it has been written down on.
To make your account is more secure, you should also add a passphrase, that will be an extra layer of protection in form of any password of your liking.
Press "advanced" to get there: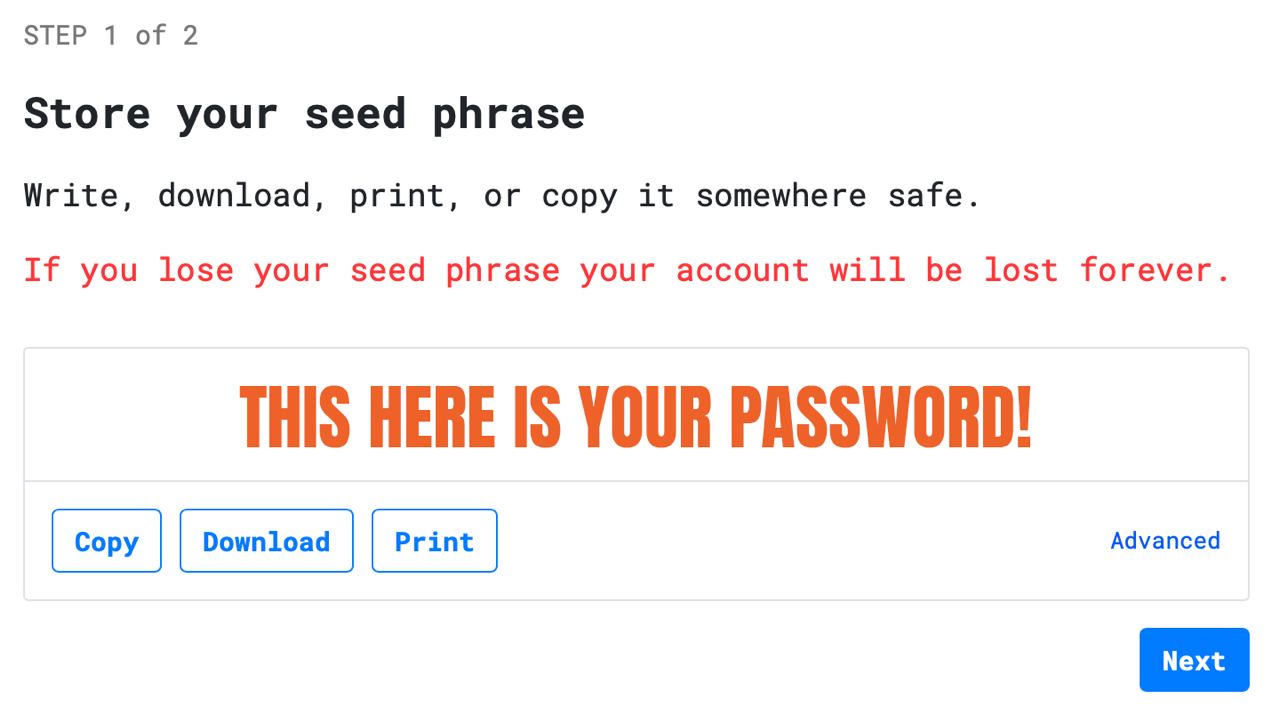 By pressing "advanced" you will now be given an option to add a passphrase. Any strong password that you prefer. Again, keep in mind that it is nonresettable and should be remembered!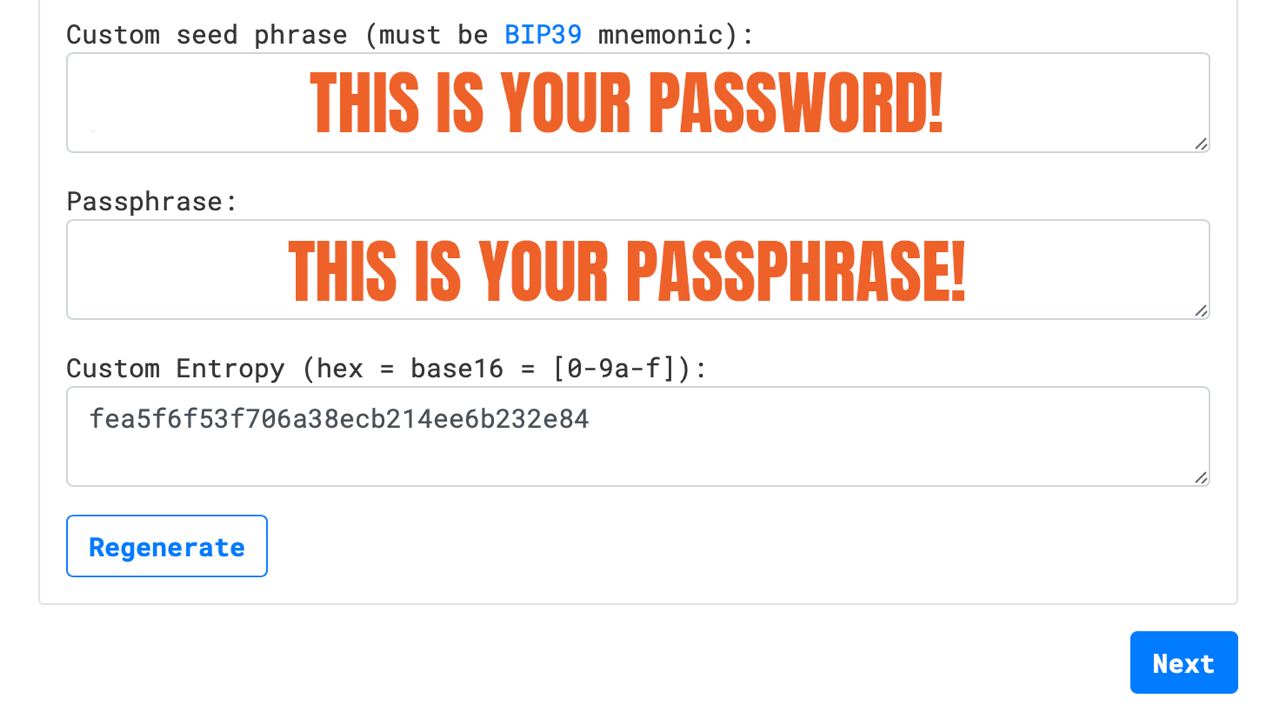 In order to make sure you have written down the seed phrase correctly and memorised your passphrase, you will be requested to type them both in. Hit next once done.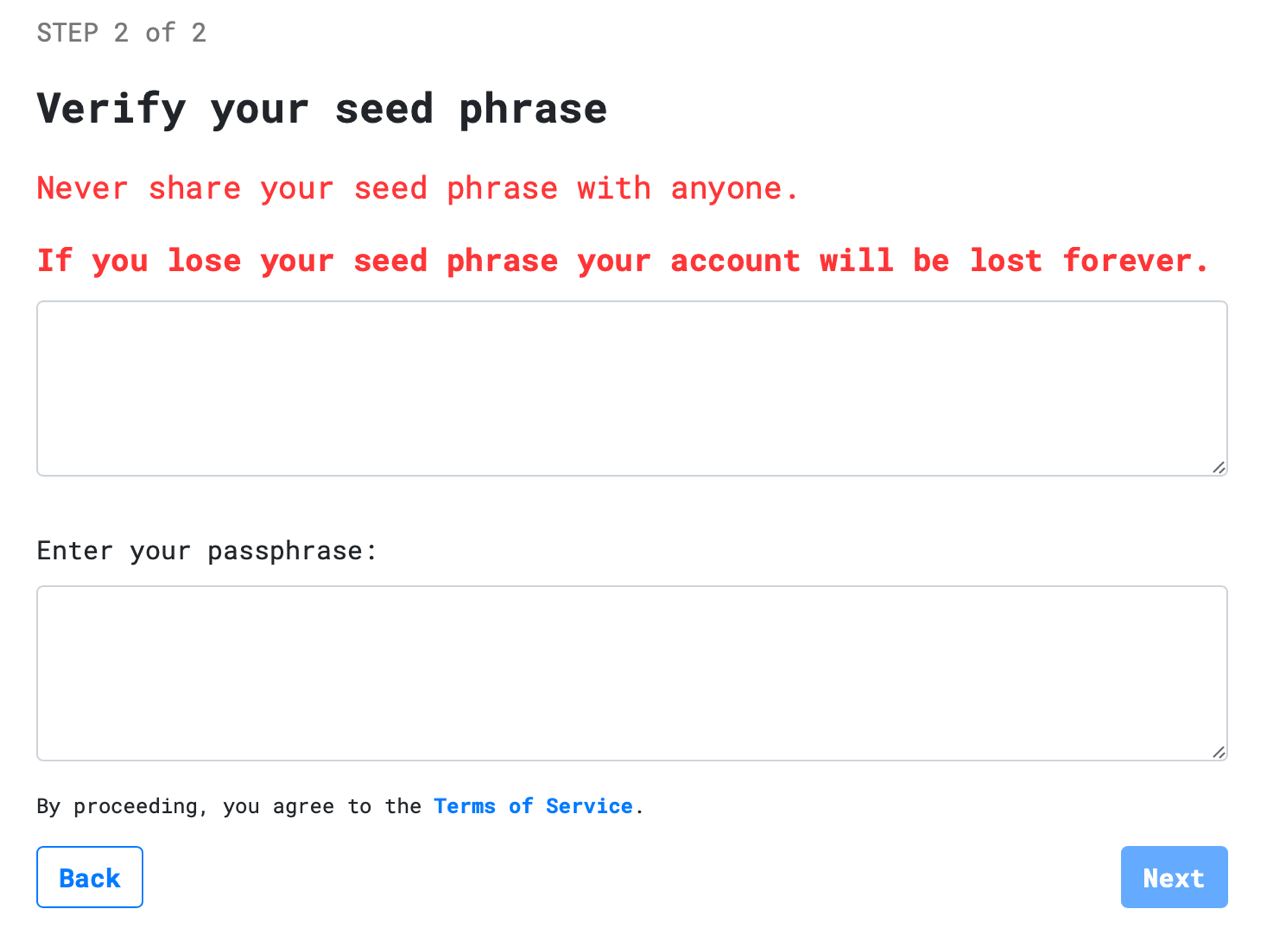 ---
OPTION 2: REGISTER WITH GOOGLE
Google registration is not as safe as the first option, but it gives you a possibility to log in with your Google account instead of the seed phrase. Just log in and save your seed phrase.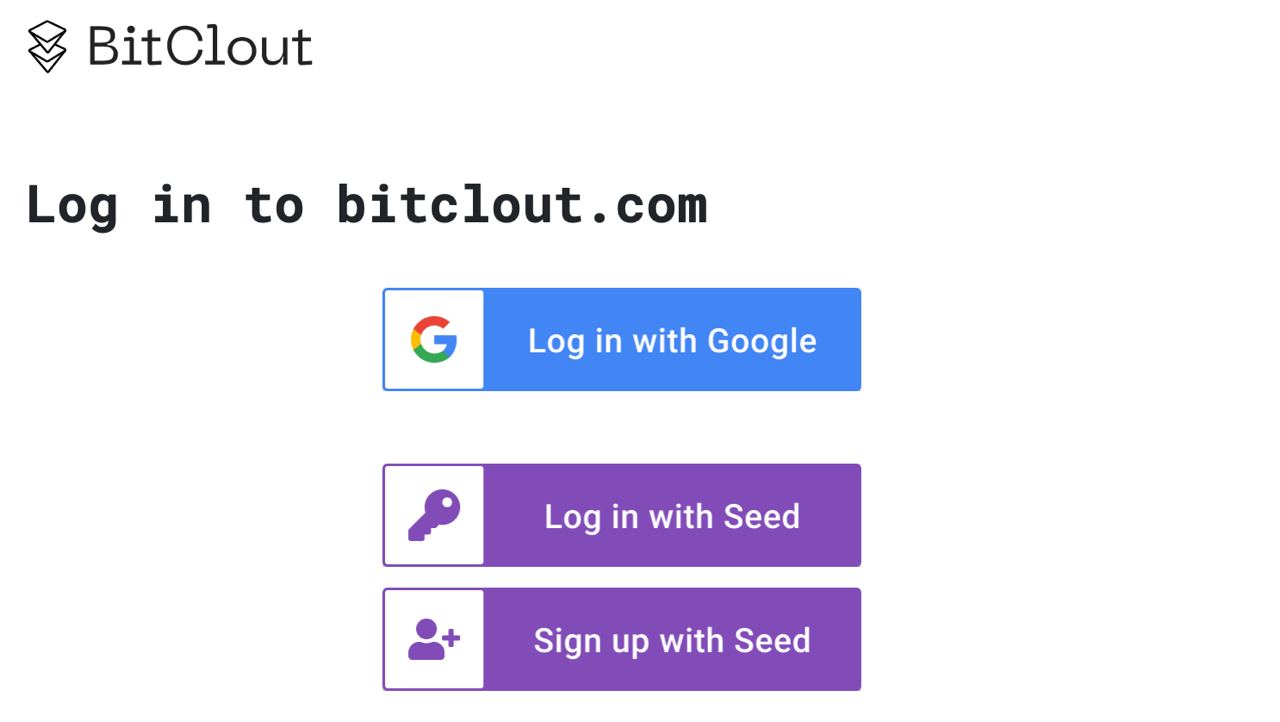 ---
STEP 2: GETTING STARTED
In order for you to get full access to your account you will have two options. One is to register using your phone number and the second is to buy some BitClout cryptocurrency.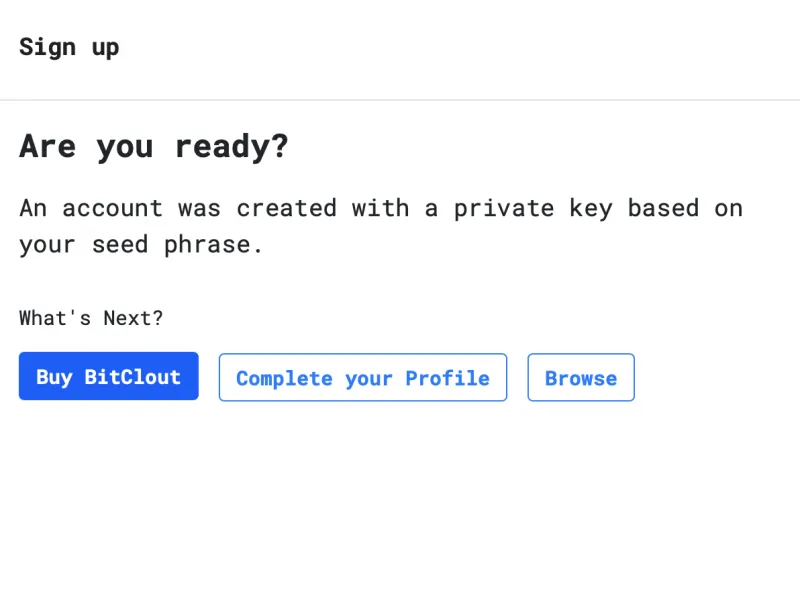 ---
STEP 3: REGISTER WITH PHONE NUMBER
Note, you can only register one phone number per account. So make sure that the seed phrase is indeed safely written down somewhere, otherwise you will not be able to use your number again when registering!
In this step you can also provide your email address in order to get notifications if you want to.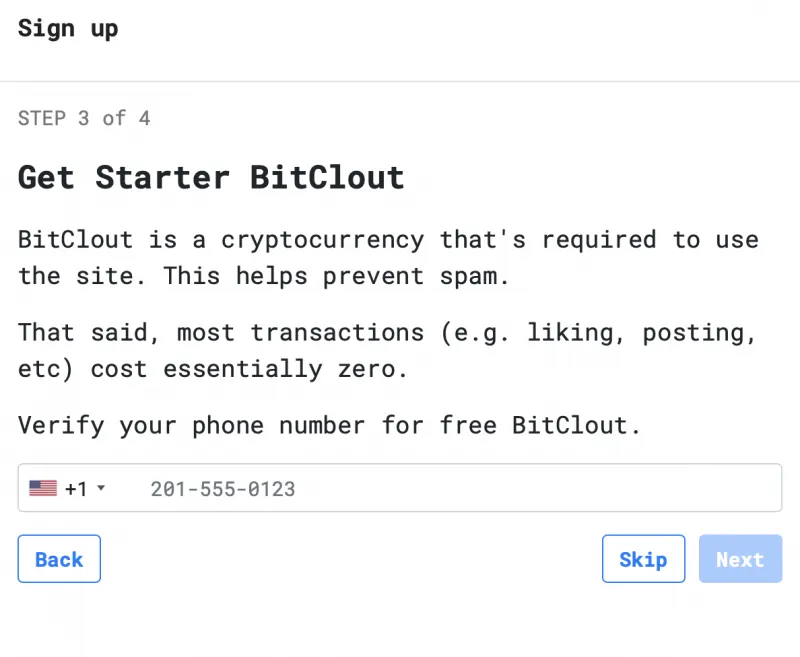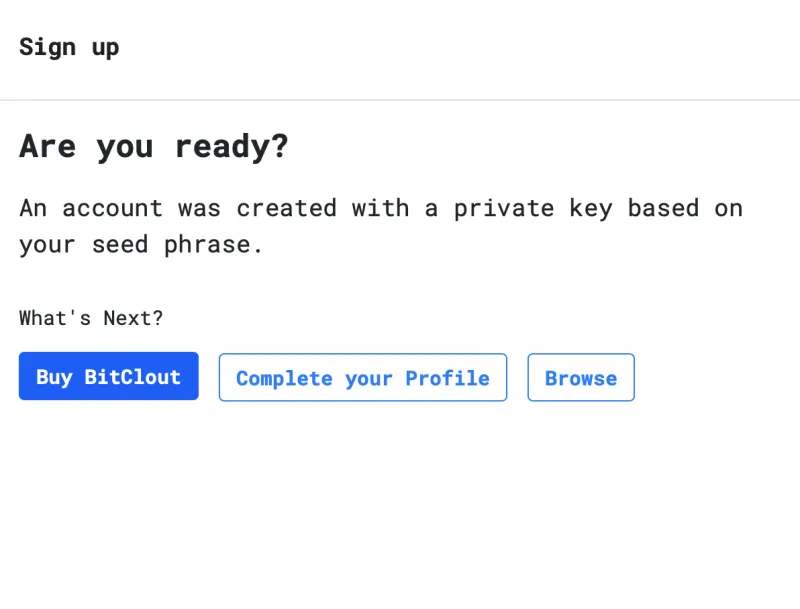 ---
STEP 4: PURCHASE CLOUT
In case you do not want to provide your phone number, another way to start using your account is to purchase Clout. If you are planning on investing in yourself or others, this is a step you would need to do anyhow.
There are currently two ways you can purchase Clouts on the website:
OPTION 1: BUY CLOUTS WITH USD
The no brainer way to get Clouts is to simply buy them with Wyre. Once the amount in USD is filled in, you will see how many Clouts you will be getting. You can purchase by using card or Apple Pay option.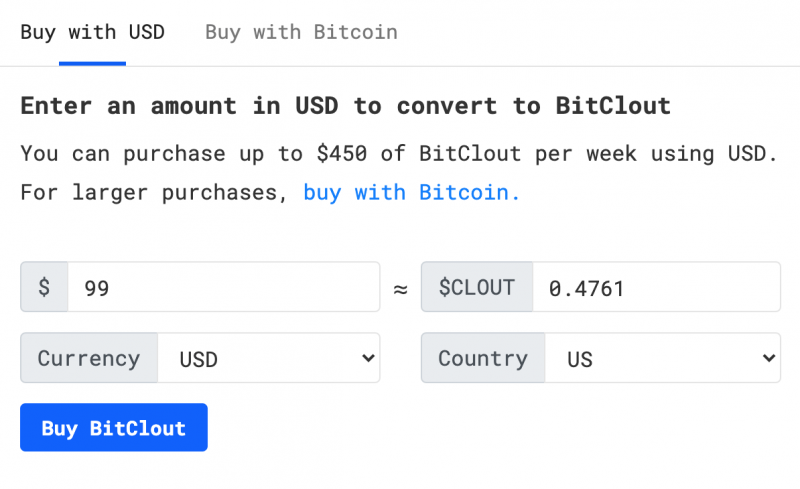 OPTION 2: TRANSFER BITCOINS FROM A WALLET
If you want to get your own Bitcoins, the easiest way is to register with a crypto exchange like Coinbase (easiest to use), Bittrex, Binance or Blockchain. After you sign up, you can buy Bitcoin with your credit card or deposit from your bank account.
Once the funds are available on the exchange of your choice, you will be able to buy Clouts. For that you will need to copy the code below. This is your wallet's address and can be used whenever you or someone else wants to send you Clouts. The code is not private and can be shared.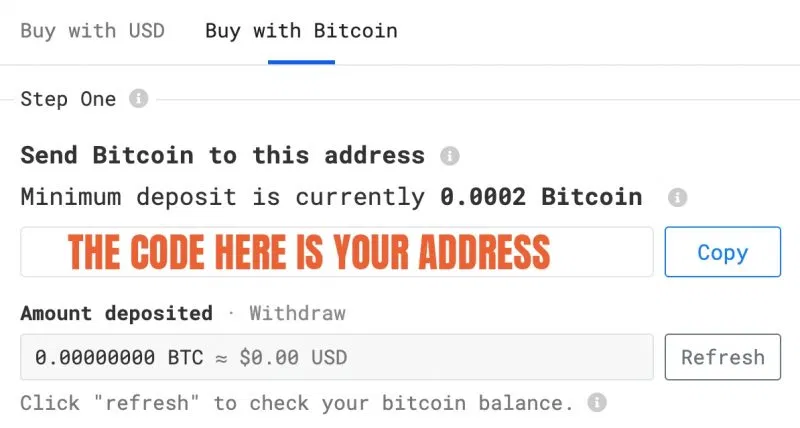 ---
STEP 5: EXCHANGE BITCOIN FOR CLOUT
After the deposit from previous steps goes through, you can now buy Clouts by choosing the amount you want to swap with BitCoins. Press buy button and CONGRATULATIONS, YOU ARE DONE!
You can now go explore the world of BitClout and invest in accounts.
Enjoy the ride!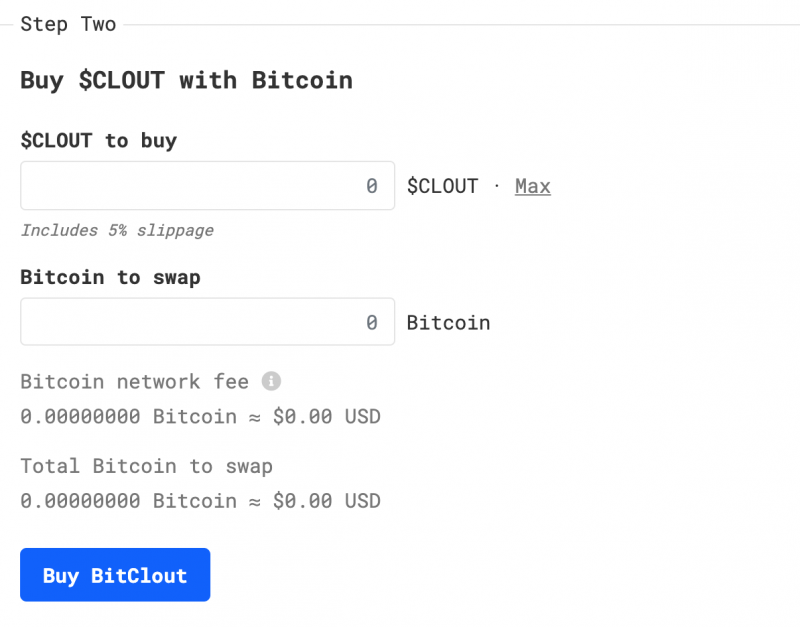 ---
ONBOARDING
If you need any help registering, we are more than happy to onboard you to BitClout. Send us a message here.