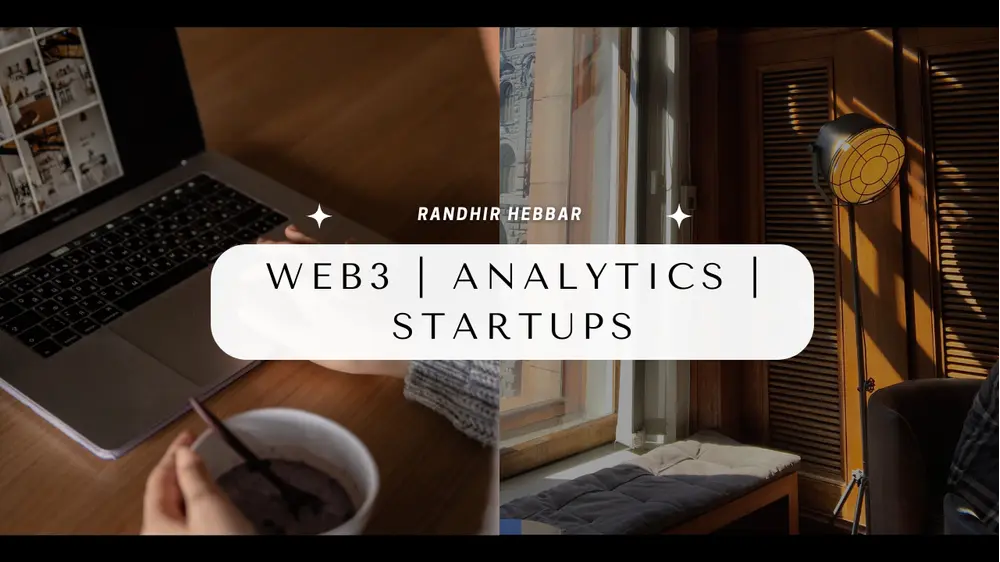 BC1YLiLhFcR5Jct4qXGaqVjhFgHzwE8fMKX9diibqzqmY78ZavNvCm5
😈 3X 🇮🇳 #Analytics Entrepreneur with an unwavering passion for #Writing, #Web3, & #AI.
📚 Currently crafting my debut novel at
Chiefembezzlementofficer.com
- The story of a startup built and then destroyed. An emotional drama filled with a mix of friendship, jealousy, ego, betrayal, and greed that turns friends into bitter foes.
🚀 Founder of Convergytics, where I nurtured a team of 100+ brilliant analysts and built a multi-million dollar business venture.
🎓 Proud alumni of HKUST & London Business School.
🌐 Explore my diverse NFT Portfolio with a range of the best NFTs on DESO & my own NFTs too:
Randhir.nftz.me/g/a1c
.
📖 Subscribe to my #Web3 & AI Insights Weekly Newsletter at
randhir.beehiiv.com
.
🌐 Stay connected on Social Media:
Linktr.ee/randhirhebbar
.
📝 Dive into my thought-provoking Blogs:
1️⃣ Medium:
Randhirhebbar.medium.com
2️⃣ Zirkels (All Posts):
bit.ly/3Mcxt5q
3️⃣ DESO Blog:
bit.ly/3NKrGoW
4️⃣ Semi-Fiction:
bit.ly/3xJvDoU
💰 Here are my Top 5 CC holders:
🥇
@Bhagyasri
🥈
@Gatucu
🥉
@ThisDayInMusicHistory
4️⃣
@CivilEngineer
5️⃣
@PremierNS
💎 Why Invest at FR of 35%?
🗨️ Unlock exclusive benefits: Access to our 1+ Holders Telegram Group (AMA, Early Content/Project Access & Alpha Insights).
💵 Enjoy Staking Rewards & Coin Growth through Rebuys.
Coin Trades of Randhir coin